TURA, Aug 9: A delegation of youth leaders of the National People's Party from Garo Hills have met with Nagaland chief minister Neiphiu Rio on Tuesday in Kohima seeking his intervention to ensure justice is provided to the family of Rosy Sangma and Samuel Sangma, both of whom died in the national capital region in June 2021 leading to a hue and cry and subsequent CBI probe after Meghalaya Chief Minister Conrad K Sangma and Tura MP Agatha K Sangma raised the issue with the union government.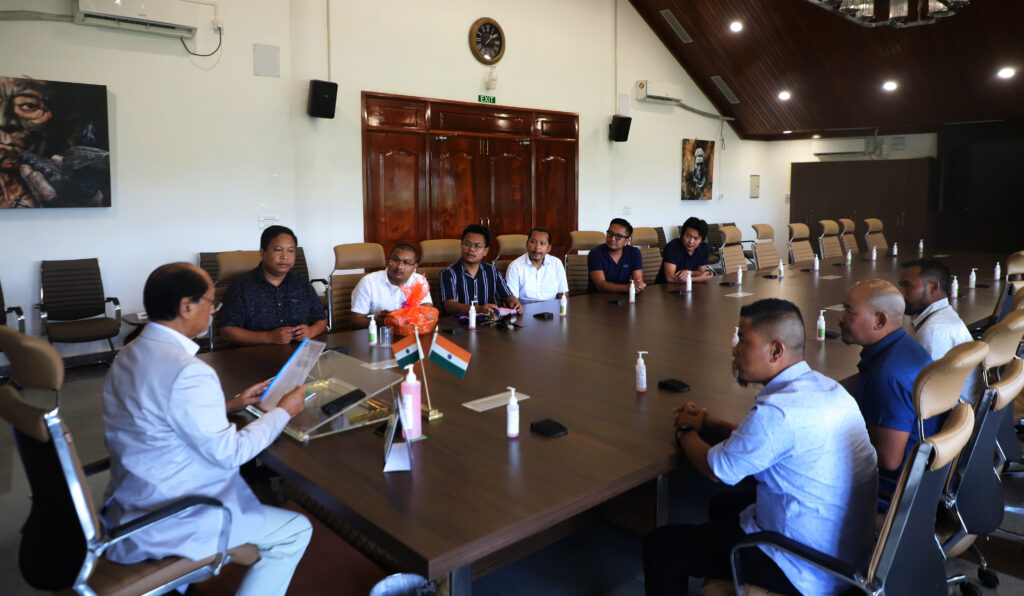 Both Rosy and Samuel were citizens of Nagaland state.
A CBI enquiry, whose report was released last week, has accused Alfaa Medical hospital in Gurgaon of sheer medical negligence which led to the death of Rosy Sangma, a young air hostess, who had been taken to the health centre after she fell ill.
The CBI probe blamed the hospital for failing to provide timely medical treatment to Rosy leading to her death in the hospital. A day later, her nephew Samuel Sangma was found hanging in his rented house and the NPP is urging the Nagaland chief minister to pursue the matter and ensure a CBI probe into the circumstances leading to his death stating that "Samuel's death close on the heels of Rosy's death is a fact that cannot be overlooked and must be duly considered by the CBI in order to effectively proceed against the perpetrators of the heinous crime against the deceased persons."
By not pursuing the case against the treating doctors and the hospital under more stringent provisions of law, a wrong message would be sent to the society at large and justice would not be served to the grieving members of the family of the deceased, cautioned the NPP delegation in their letter to the chief minister.
The leaders who met with the Nagaland chief minister included NPP state working president Dabo Marak, NPP MDC of GHADC Aldo A Sangma, George Balcheng Marak, Tengrik M Sangma, Silban R Marak, Manhu Marak, Feroz G Momin and Bremil Sangma from the youth wing of the party.