Imphal, July 11: The Manipur students' groups extended their full support on chief minister's campaign on War on drugs 2.0. The Students' organisation viz. Manipur University Tribal Students' Union(MUTSU), Manipur University Students' Union(MUSU) and All College Tribal Students' Union(ACTSU) wrote letters to chief minister Biren Singh extended their full support on War on drugs 2.0.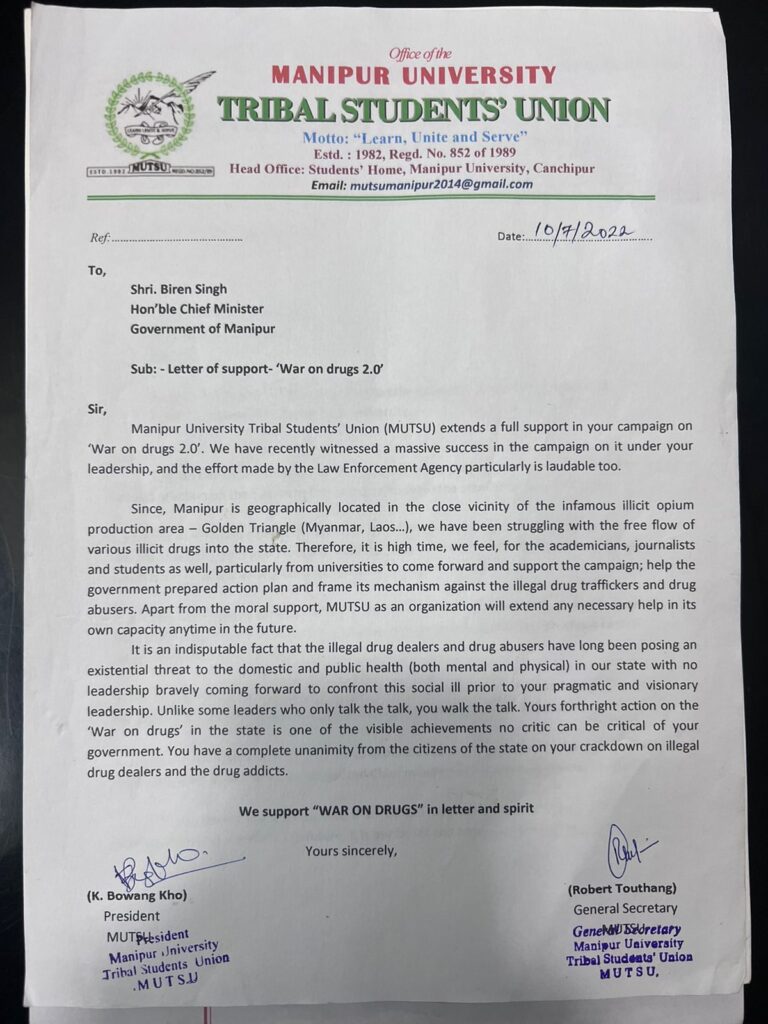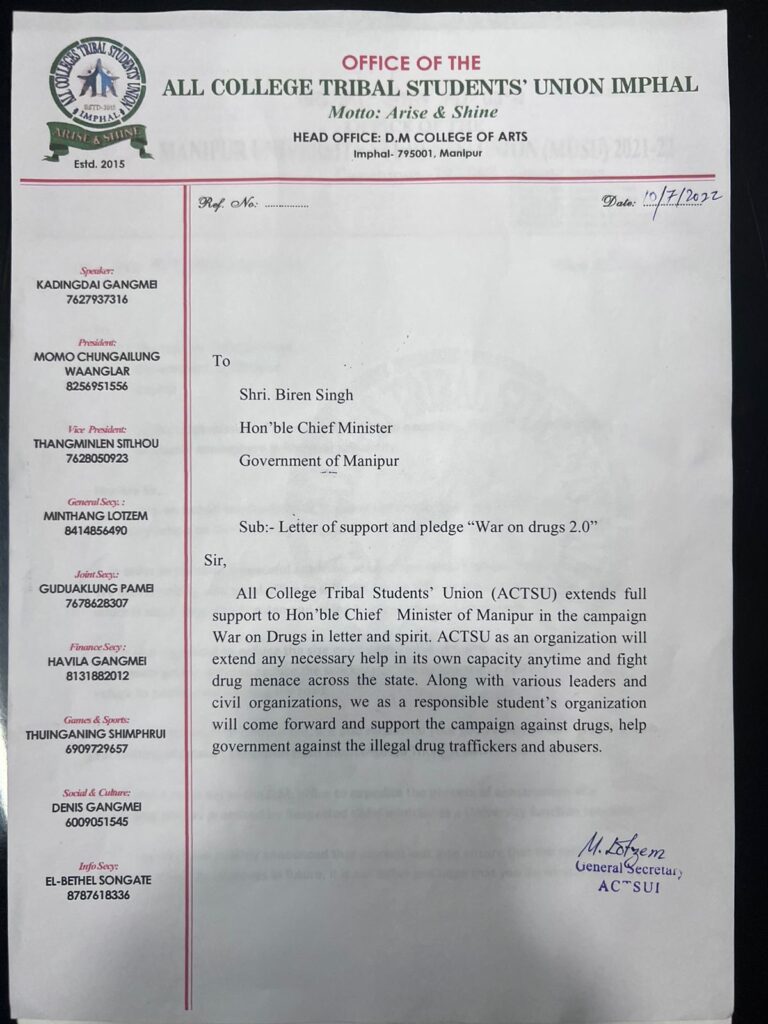 "We have recently witnessed a massive success in the campaign on it under your leadership, and the effort made by the Law Enforcement Agency particularly is laudable too. We extended our full support in the campaign against war o drugs 2.0," stated a students' body.
The students' body further said, "Since, Manipur is geographically located in the close vicinity of the infamous illicit opium production area – Golden Triangle (Myanmar, Laos…), we have been struggling with the free flow of various illicit drugs into the state. Therefore, it is high time, we feel, for the academicians, journalists and students as well, particularly from universities to come forward and support the campaign; help the government prepared action plan and frame its mechanism against the illegal drug traffickers and drug abusers,".
"It is an indisputable fact that the illegal drug dealers and drug abusers have long been posing an existential threat to the domestic and public health (both mental and physical) in our state with no leadership bravely coming forward to confront this social ill prior to your pragmatic and visionary leadership. Unlike some leaders who only talk the talk, you walk the talk. Yours forthright action on the 'War on drugs' in the state is one of the visible achievements no critic can be critical of your government. You have a complete unanimity from the citizens of the state on your crackdown on illegal drug dealers and the drug addicts," the students' body stated in the letter.