Baghmara, June 22: A planned aerial operation to airdrop food and relief material in seven locations to aid hundreds of stranded villagers in Siju and Moheskola region of south Garo Hills on Tuesday had to be called off by the indian air force after its helicopter crew encountered bad weather conditions in its first attempt in the morning.
The helicopter unit  from the Indian air force took off from Guwahati and landed at Shillong Advance Landing Ground (ALG) to lift several tonnes of relief aid that was to be distributed in seven worst affected villages of Siju and Moheskola.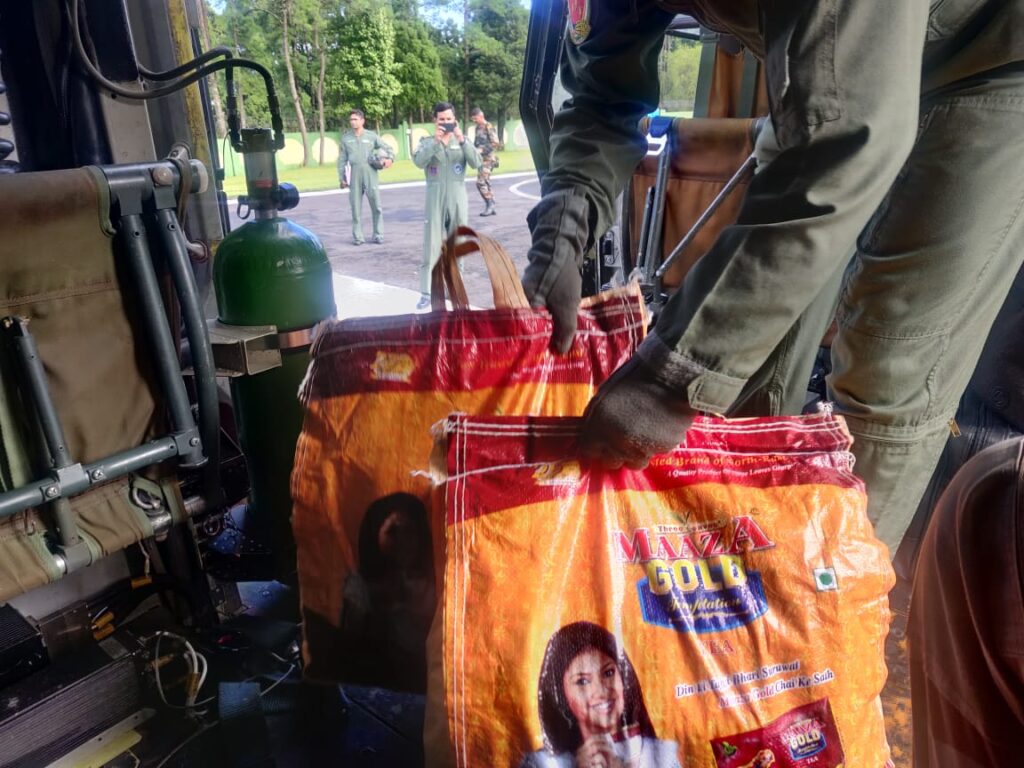 However, the air crew encountered severe weather conditions as the chopper neared Moheskola in the morning for its reconnaissance of the landing points and was compelled to turn back. A second attempt was successful but the recce (reconnaissance) was able to touch down only in the South West Khasi Hills sector of Moheskola in the afternoon.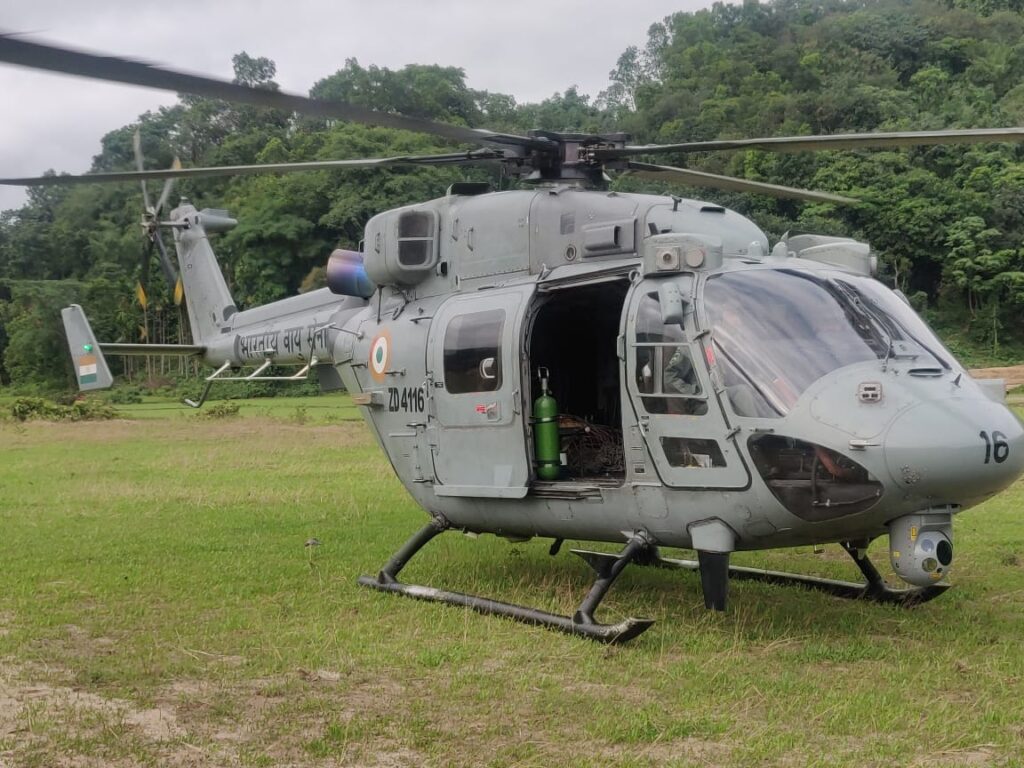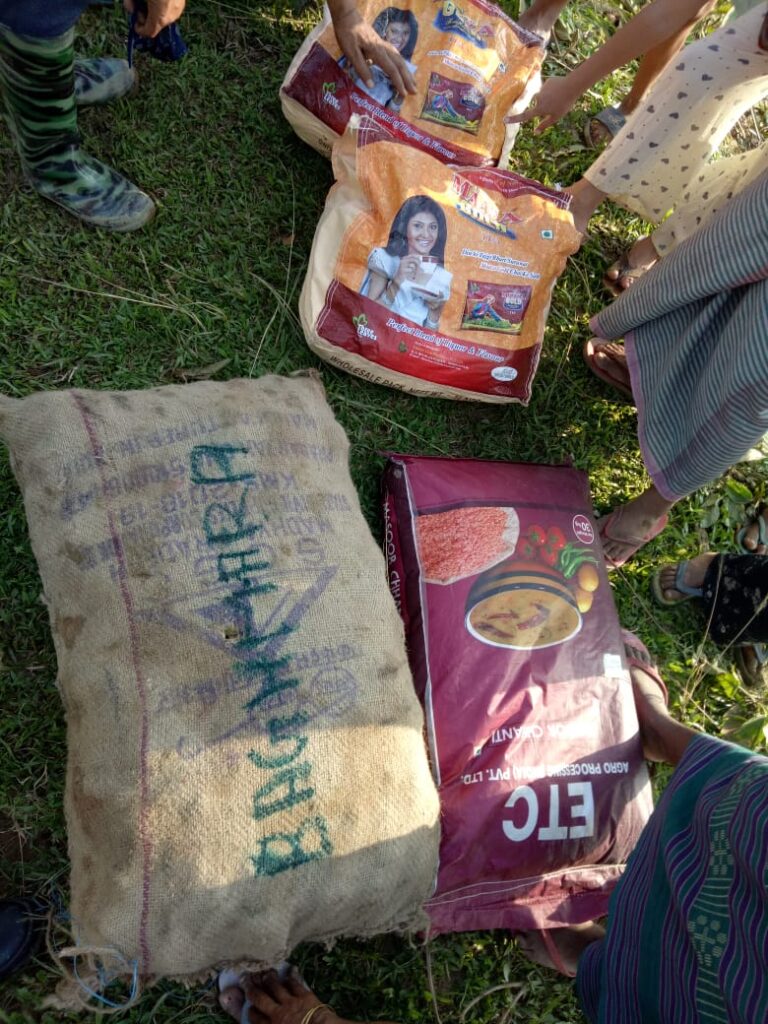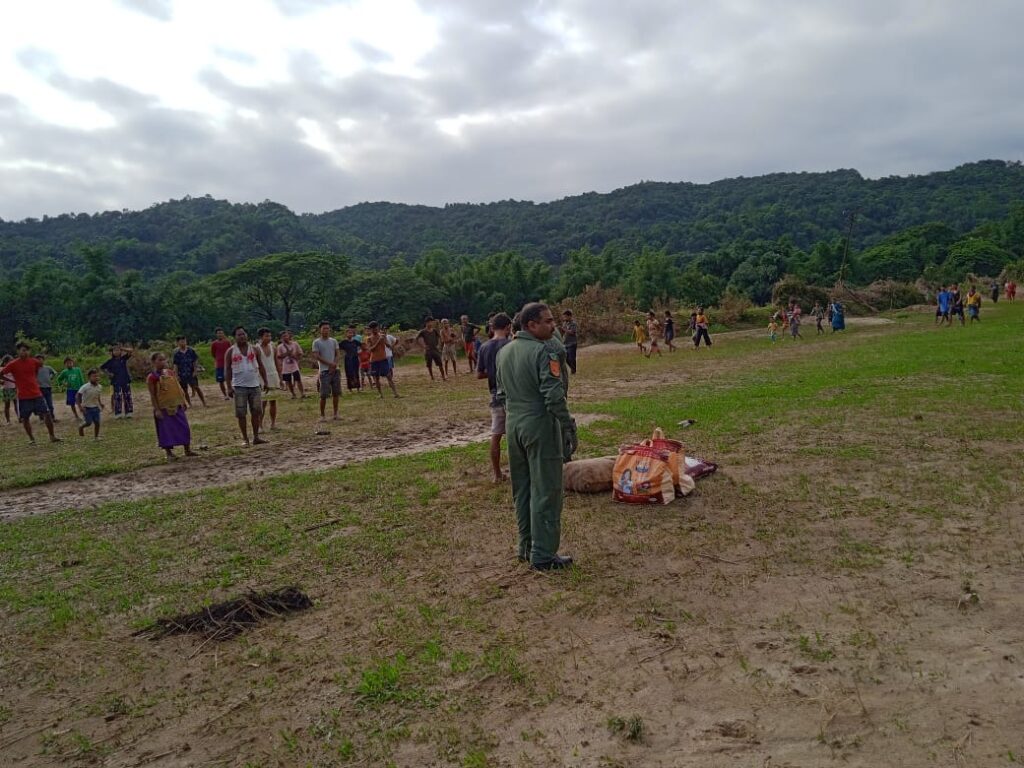 With time quickly passing by the helicopter crew decided to return to base in Guwahati and handed over the relief consignment of around 100 kgs of rice and other food items that was in the chopper to the village headman before take off.
A second attempt at airdropping relief is going to be carried out on Wednesday morning in seven locations of Siju-Moheskola region where the flash floods have cut off all connectivity leaving over 40,000 people stranded in hundreds of villages.
The airdrop will be conducted at Mahadeo, Kanai, Bonbera, Rongsu Agal and Kalu Songmong, while at Siju and Moheskola the chopper will land and distribute the relief materials to the villagers.