Over 700 mm of surplus rainfall already fallen in Meghalaya, more rainy months ahead
Tura, June 18: A huge surplus of over 700 millimetres of rainfall in comparison to last year has already fallen in Meghalaya in a span of less than six months and more are expected in the coming months with the monsoon season having just started.
The record breaking excess rains have caused widespread destruction and taken away precious lives in both the Khasi and Garo Hills region.
In the entire year of 2021 Meghalaya received a total of 2968.4 mm that included the entire monsoon season beginning from June to September. Meghalaya's average rainfall in a year is 3748.2 mm.
Worrisomely, the state has already touched 2261.9 mm of rain by the second week of June and the monsoons are yet to unleash its full fury.
Some of the high intensity areas of rainfall such as Sohra-Cherrapunjee and Mawsynram have already received record rainfall touching the 4000 mm mark, double of last year's figure in the same month.
Others like Tikrikilla and Ampati in Garo Hills, seldom to witness high rainfall for prolonged periods of time have also hit triple digit marks.
The town of Sohra -(Cherrapunjee) which was once the wettest place in the planet before giving way to Mawsynram, both in East Khasi Hills, have seen a surge in rainfall in this month of June.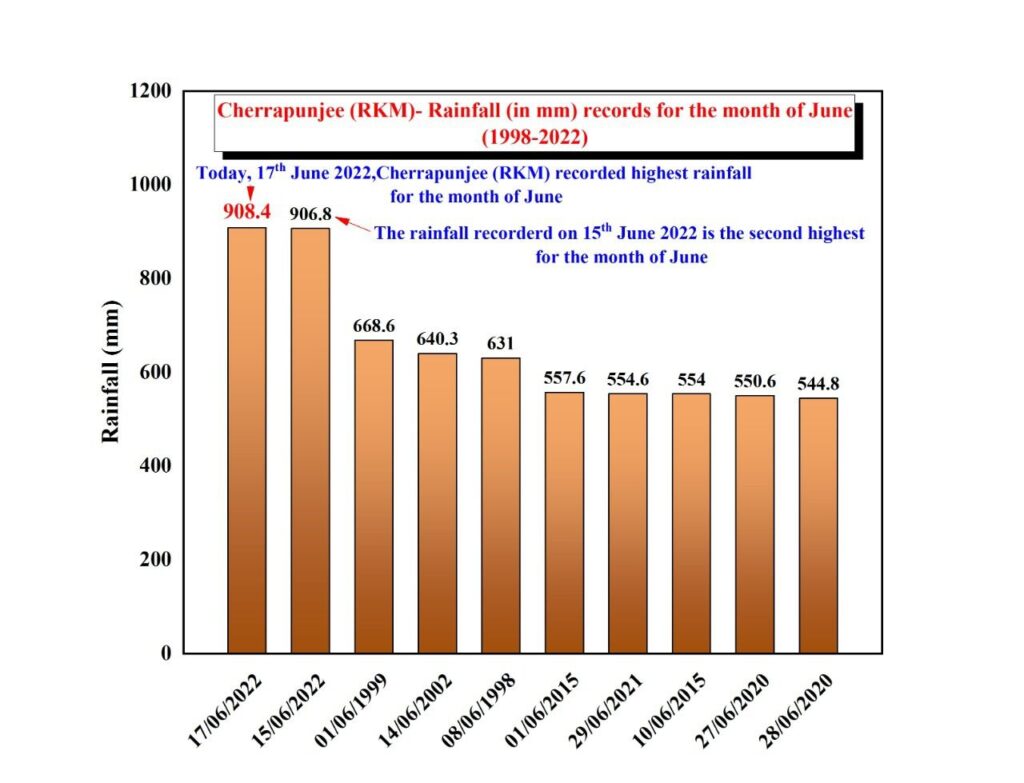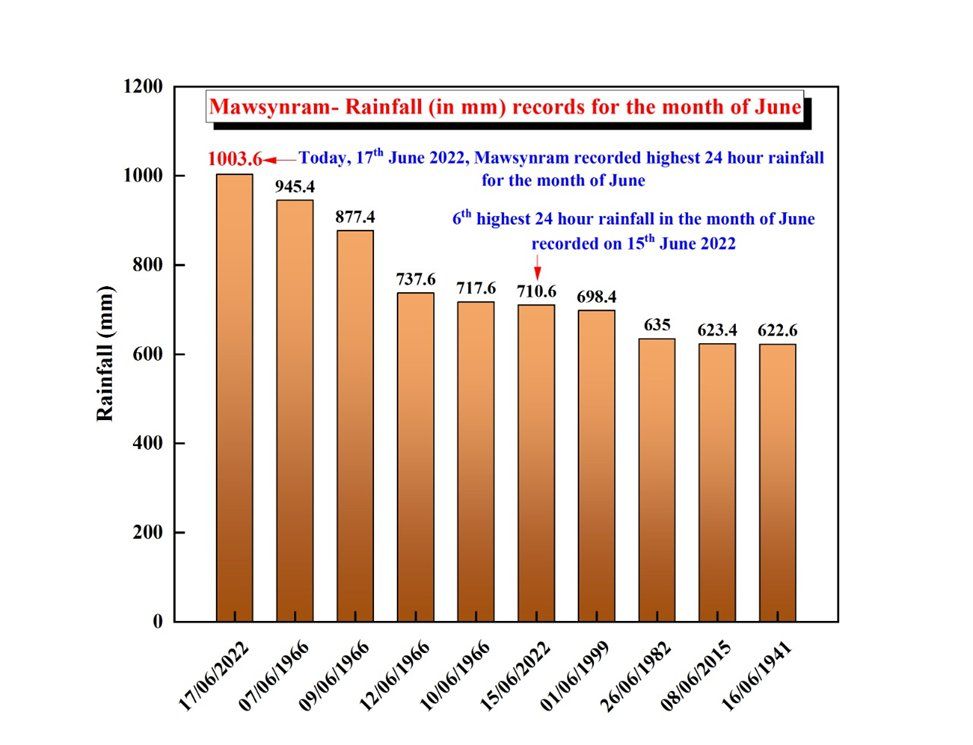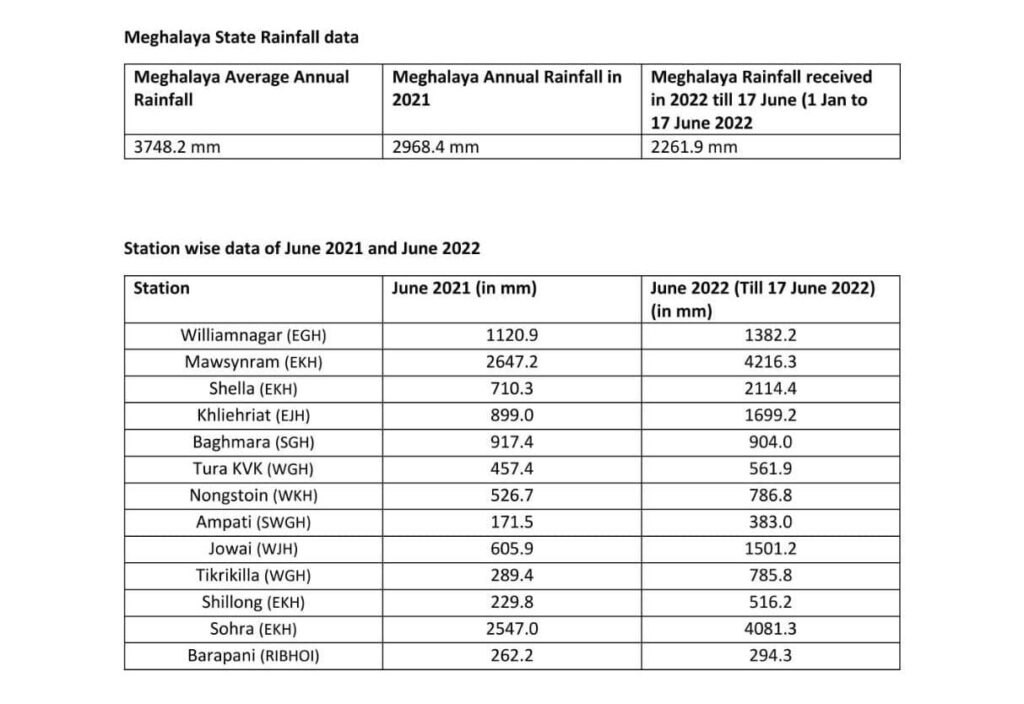 Mawsynram recorded 4216.3 mm in just two and a half weeks of June this year, whereas the entire rainfall in the same month last year was 2647.2 mm.
Even Sohra-Cherrapunjee has received over 1500 mm of excess rainfall this month. Last year in June, Sohra recorded 2547 mm while this year it has already reached 4081.3 mm by the middle of the month.
Khliehriat in East Jaintia Hills district which otherwise had recorded barely 899 mm of rainfall in June 2021 has now already touched the 1699.2 mm mark on June 17th.
Rain shadow region of Shillong has gotten 516.2 mm of rainfall so far this June, it was only 229.8 mm for the entire month last year.
Another area impacted by record rainfall is the border area of Shella in East Khasi Hills that jumped from last June's mere 710.3 mm rains to today's 2114.4 mm.
Jowai region has received 800 mm excess rainfall also. Last year in June it was only 605 mm but this time it has touched 1501 mm.
Even Tura in Garo Hills has had an excess of 100 mm of rainfall this month and the numbers are counting. In June 2021 Tura received 457.4 mm rainfall whereas this time it has already hit 561 mm mark before the month has even come to an end.
Some like Tikrikilla and Ampati in Garo Hills, unusual to receive continuous high intensity rainfall, are also having to rewrite their rainfall data records.
Tikrikilla received 500 mm excess rain this month. Last June it was 289.4 mm, but this time the figure has crossed 785 mm already.