Tura, June 28: A massive rock python measuring several feet has been found taking refuge inside a banana plantation in Rombagre village under Rongram block of West Garo Hills on Tuesday afternoon.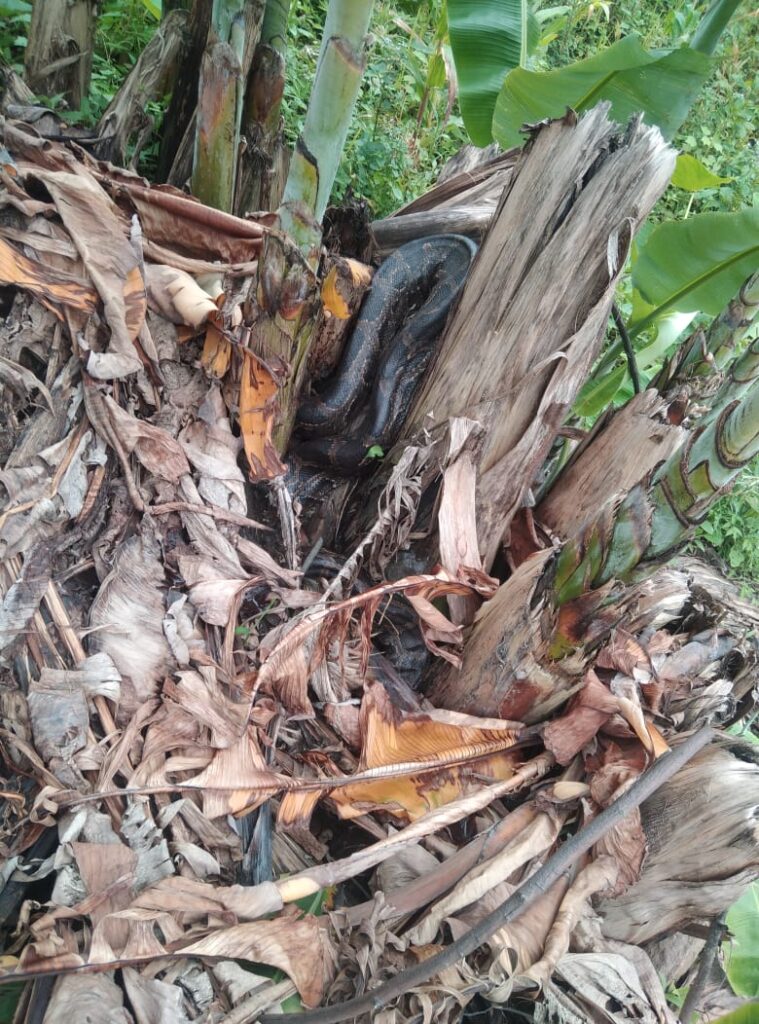 This highly endangered species is on its way of being rescued by wildlife staff with support from Tura police.
"The specimen appears to be a Burmese rock phython which is highly endangered species. Size and real identification will be known after verification and our rescue teams are already in the area," informed DFO Wildlife Department Arpiush Sangma.