Baghmara, June 25: The Indian Air Force has finally been successful in landing at Siju village of South Garo Hills on Saturday to deliver much needed relief materials and food aid to the affected villagers.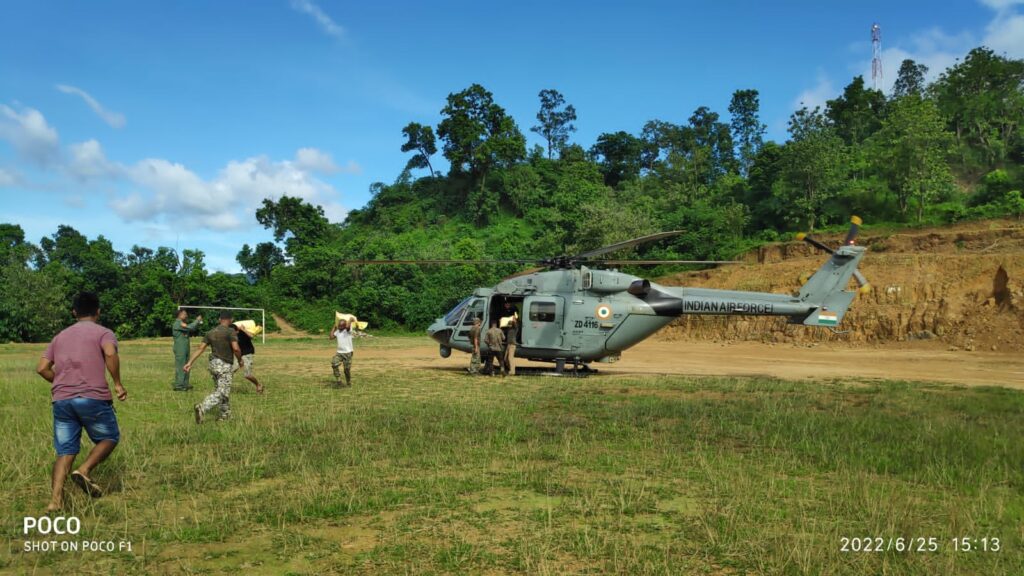 Two helicopters of the Indian Air Force landed at Madal Gitok playground during the day to deliver a payload of several hundred kgs of food aid and shelter material for the villagers.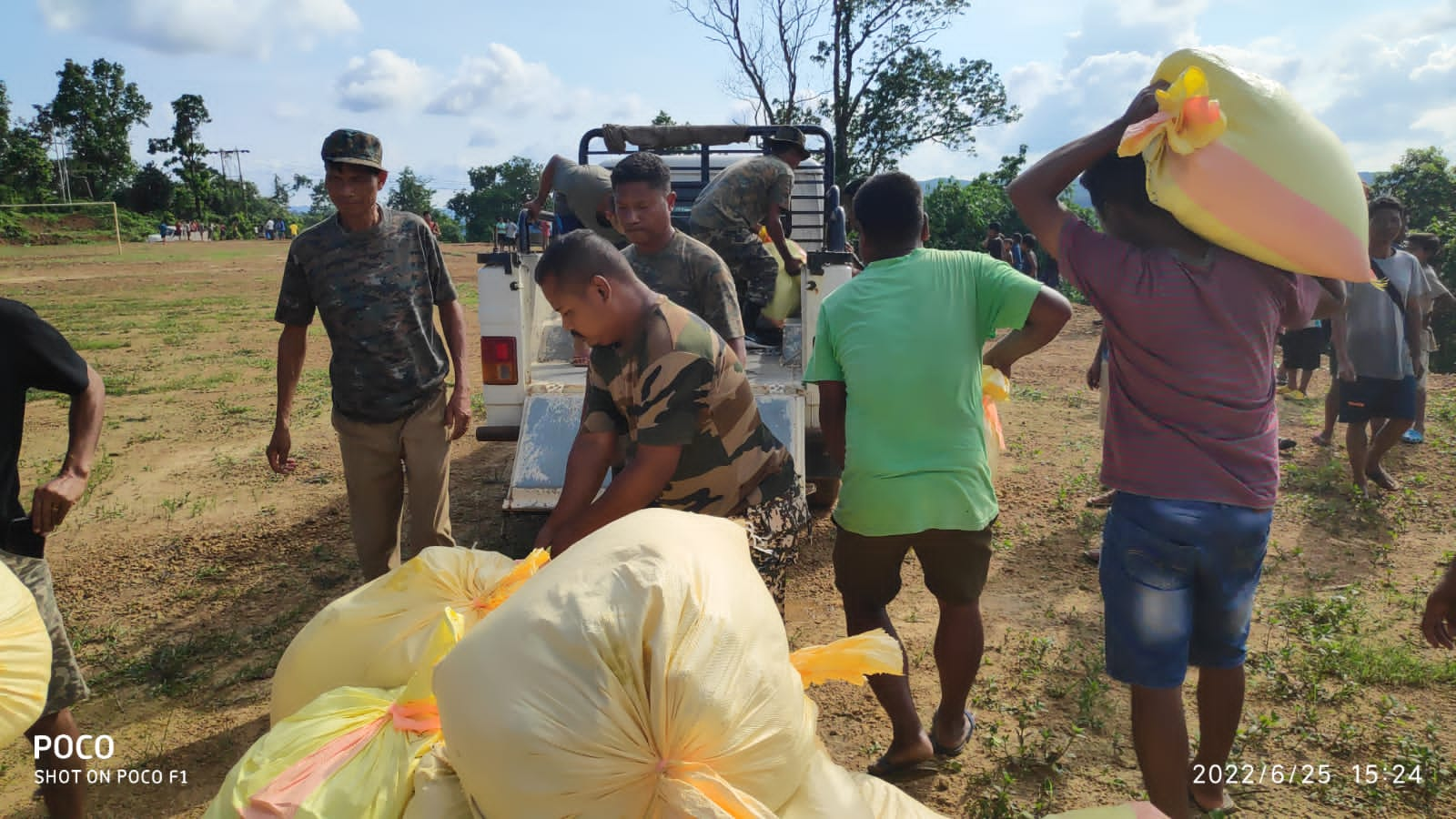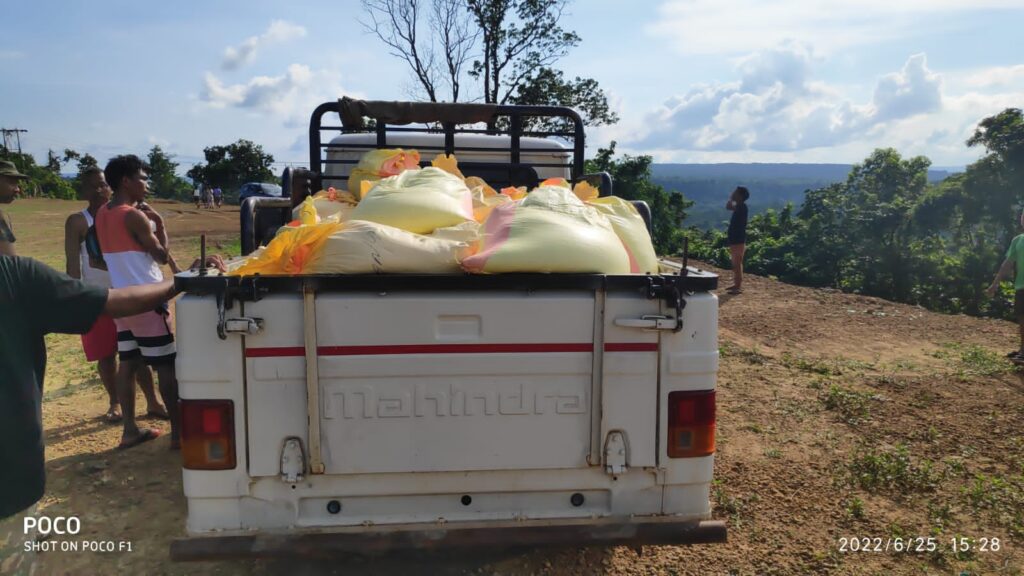 Power has also been restored to the Siju and Baghmara region after seven long days since the terrible flashfloods of June 17.
Relief materials delivery by air continued through the day at Mahadeo and Moheskola, south west khasi hills side of the border from where it is being distributed to the affected villages of Moheskola and Mahadeo.
The indian air force landed two of its helicopters at Siju, another two in Moheskola and one chopper managed to land at Mahadeo.
The delivery was a single payload for Mahadeo in view of limited clear weather conditions, it was informed.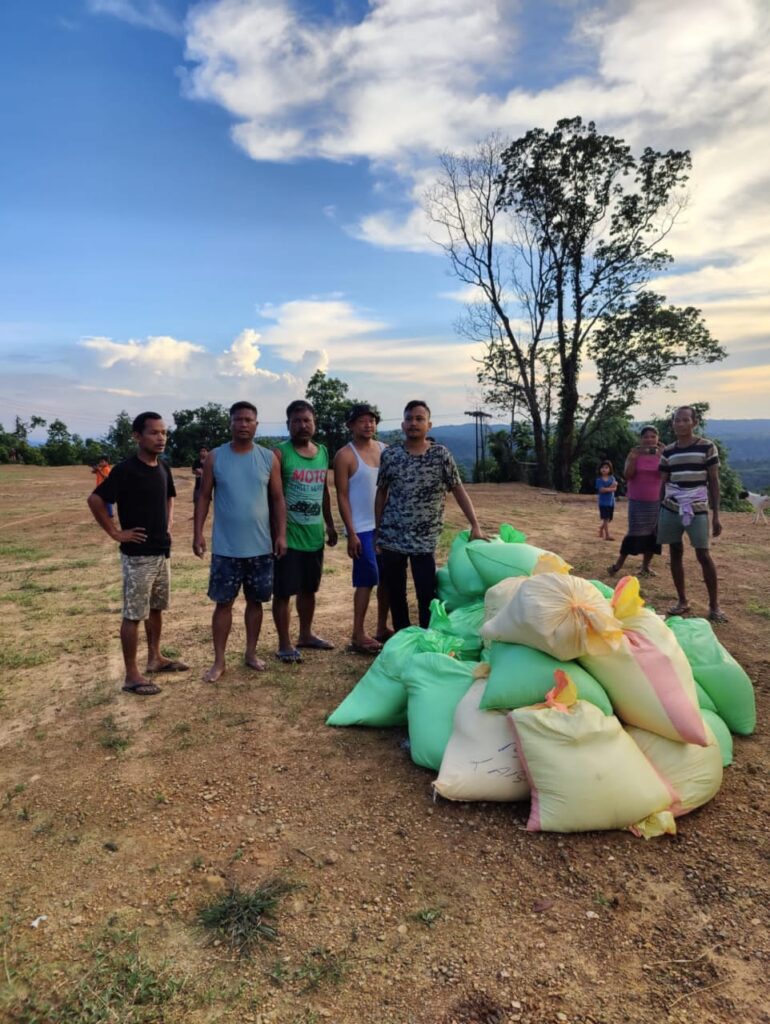 Rongara region is also being provided with aid through the land route as well, it was informed.
In Siju the road link through Nangalbibra has also been restored with national highway teams clearing the landslide affected areas, 5 kms from Siju village, by Friday evening.