Baghmara, June 24: Relief operations are now in full swing in landslide blockaded South Garo Hills region of Maheskola to Mahadeo with helicopters of the indian air force conducting three landings to deliver tonnes of food material to the affected region.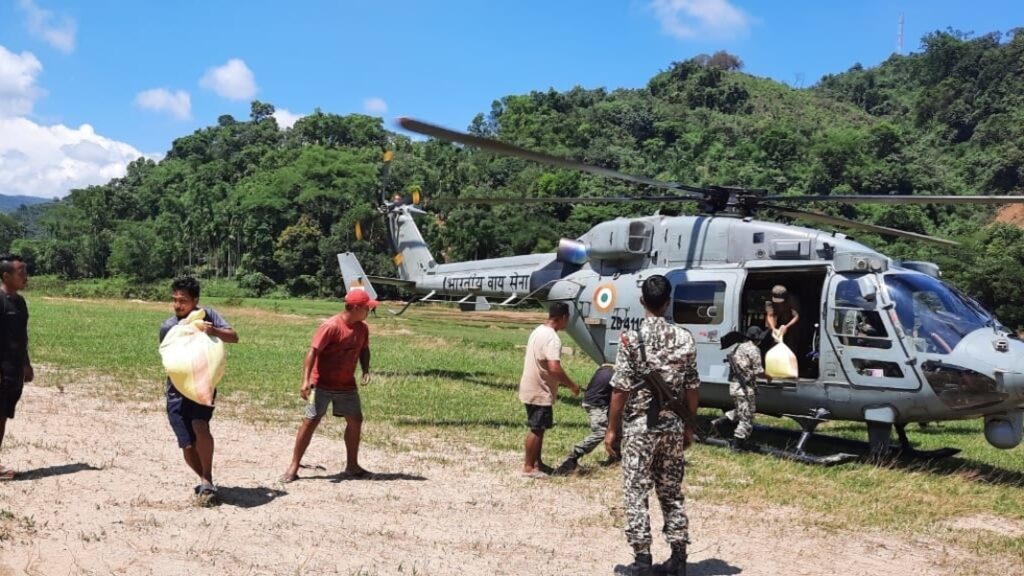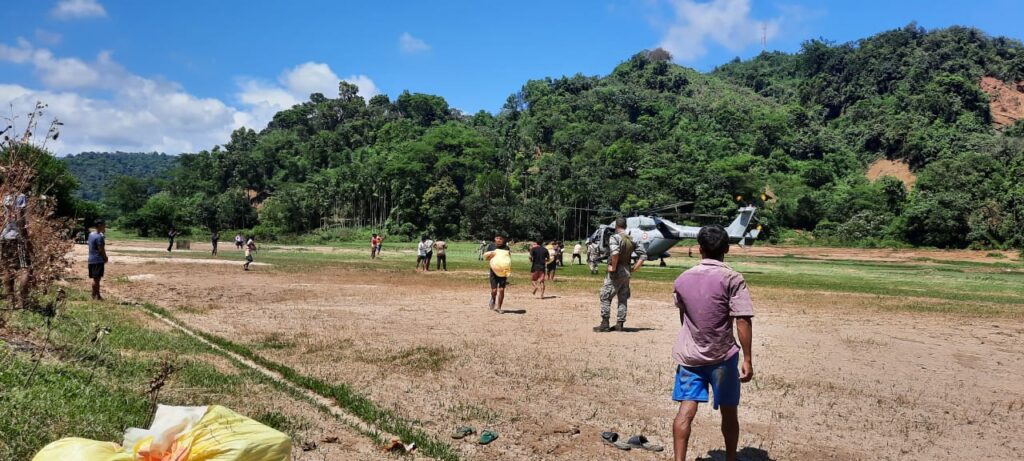 South Garo Hills authorities informed that the helicopters landed in South West Khasi Hills side of the border in Maheskola and government teams collected the consignment which will be delivered to the needy villagers by different teams of volunteers under government supervision.
This is the biggest payload of relief materials to be delivered by the airforce in the history of Garo Hills.
Relief items including rice, dal, sugar, salt, biscuits, milk, cooking oil and shelter materials such as blankets and tarpaulins are part of the relief material brought in by the helicopters to the affected region.
From the South West Khasi Hills border the consignments will be collected by village volunteer teams and taken to the affected areas either on foot or four wheel mini trucks for distribution among the households.